Question
You may need to install FMS products on a PC that does not have internet access. How do you do this when our products need an internet connection for activation?
Solution
All of our products support offline activation. When the setup program runs, it asks for the user's name, organization, email address, and serial number. When the installation is complete, it tries to connect to the Internet, and if it fails, a screen appears with a URL.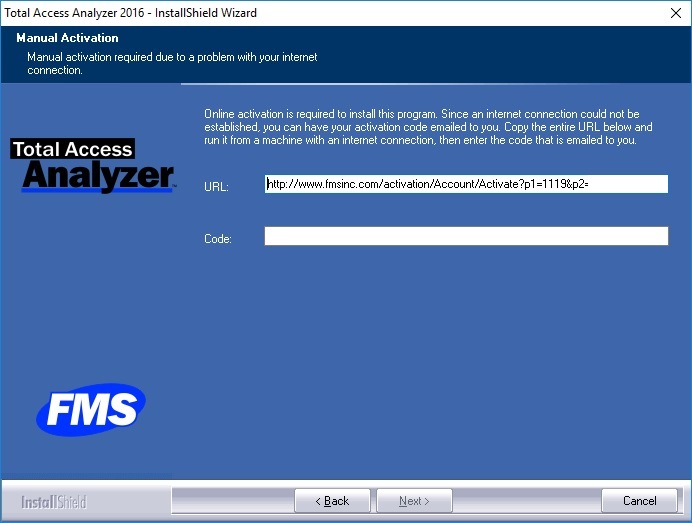 Enter that URL in a browser on a PC connected to the Internet. That activates your license and a code is sent to the email address. When you enter the code on your disconnected PC, your installation is activated.