Background
Sometimes you want to add HTML code to your outgoing email blasts, but rather than displaying rich HTML formatted content, you see the code instead.
Cause
This error is caused when the Hide Code / Display Code button is toggled incorrectly.
Solution
When you open the Editor in Total Access Emailer and go to the HTML tab, you can click the "Text" radio button and input your HTML code.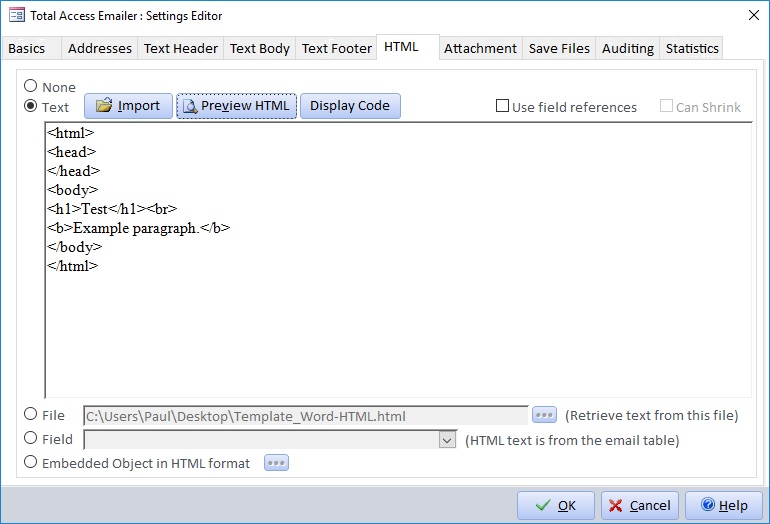 When you click the "Preview HTML" button you get the following output.  Rather than richly formatted text, you get the actual code.

To resolve this
Click the "Display Code" button to toggle it to "Hide Code"
Paste your code into the window.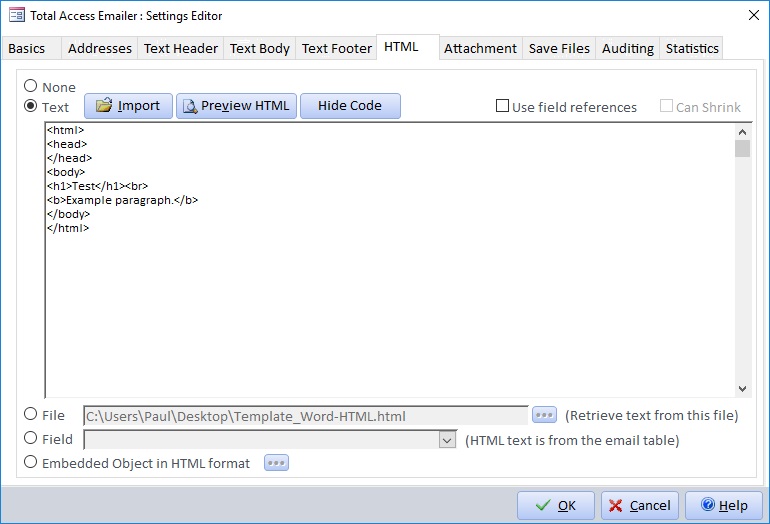 Click the Preview HTML button and your code should display properly.
You can demonstrate this two ways.  First, click the "Hide Code" button and your code should be replaced with HTML formatted text.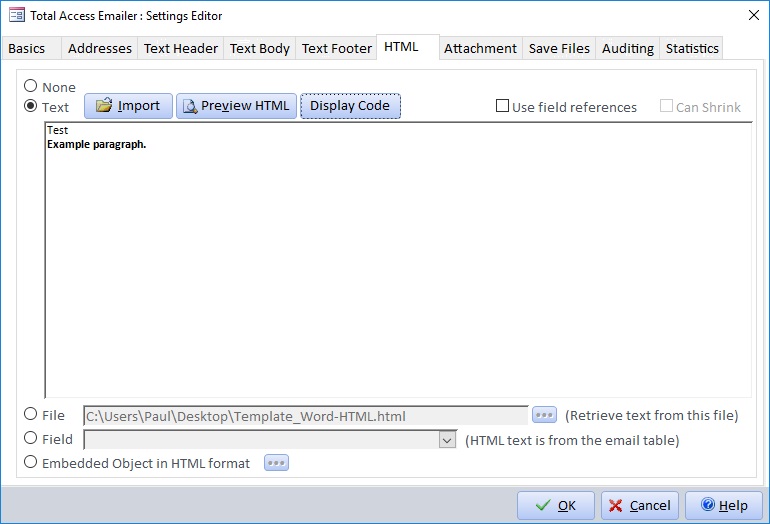 You can also click the "Preview HTML" button to see your formatted text in a browser.