Background
You receive a pop-up when attempting to install, or run any FMS product.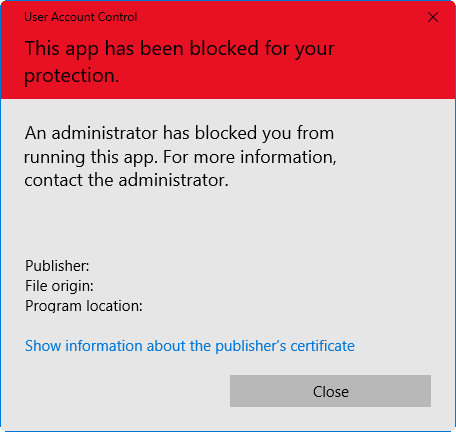 Answer
This popup occurs when the target system has a Group Policy or other security protocol in place that supersedes the normal permissions granted to the account.  Please contact your local IT Administrator for assistance.
Workaround
Often times, this error can be circumvented by one of two methods:
You can run the executable from an elevated command prompt.
You can disable Windows Smartscreen.